| | |
| --- | --- |
| Maid Name: | Jesiel Joy Daguio |
| Nationality: | Filipino maid |
| Experience: | New maid |
| Language: | English: (Fair) |
| Place Of Birth: | |
| Height: | |
| Weight: | |
| Religion: | |
| Marital Status: | |
| Number of Children: | |
| Siblings | |
| Expected Salary | |
| Education: | |
| Off-days: | |
| Language: | |
| Areas of Work | Willingness | Experience | Evaluation | Comments |
| --- | --- | --- | --- | --- |
| Care of infants/children | | 6 | | |
| Care of elderly | | | | |
| Care of disabled | | | | |
| General housework | | | | |
| Cooking | | | | |
| Language Skill: english,tagalog,ilonggo,ilocan | | | | |
 JESIEL IS MARRIED WITH ONE 6 YEARS OLD SON.SHE WORK FOR 3 YEARS AS A WORKING STUDENT WHEN
SHE WAS IN SECOND YEAR HIGH SCHOOL.SHE SERVE IN 2 FAMILY MEMBER,EMPLOYER STAY IN 2 STOREY
HOUSE WITH 2 BEDROOMS AND 2 BATHROOMS.HER DUTIES ARE TAKING CARE THE TWO
DOGS,WASHING CLOTHES,WASHING CAR,CLEANING THE HOUSE AND SOMETIMES COOKING.
 2015-2016 SHE WORK AS A HOUSE HELPER IN PHILIPPINES.SHE SERVE IN 4 FAMILY MEMBER WITH 2
GROWN CHILDREN.EMPLOYER STAY IN LANDED HOUSE WITH 2 BEDROOMS AND 1 BATHROOM.HER
DUTIES ARE COOKING,CLEANING THE HOUSE,IRONING,WASHING CLOTHES AND SOMETIMES DO
MARKETING.
 NOW SHES CURRENTLY WORKING IN THE MARKET AS A VENDOR
Maid Agency: Housekeepers' Agency Pte Ltd
(License No.: 17C8628)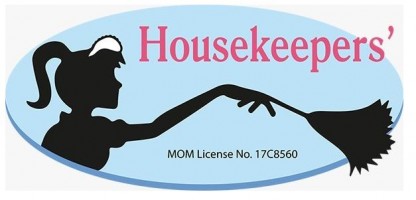 Address:
545 Orchard Road, #05-13,
Far East Shopping Centre,
Singapore 238882
Tel:
+6586485042
Email:

[email protected]




Contact Person:
Eliza
Handphone:
+6586485042
Website:
housekeepers.com.sg
Office Hour:
Monday to Friday: 10 AM to 7PM
Saturdays and Sundays : 10.30 AM to 5 PM.

Last updated on 26-03-2023.
Maid Agency:
Housekeepers' Agency Pte Ltd
Contact Person:
Eliza
Phone:
+6586485042
Contact Maid Agency Regarding Jesiel Joy Daguio