Maid Name:

SITI NUR ASISA
Nationality:

Indonesian maid
Experience:
Ex-Singapore maid
Language:

English: (Little)
Bahasa Indonesia/Malaysia: (Good)

Place Of Birth:


Height:

Weight:

Religion:

Marital Status:

Number of Children:

Siblings

Expected Salary

Education:

Off-days:

Language:

| From | To | Country | Employer | Main Duties | Remark |
| --- | --- | --- | --- | --- | --- |
| 2022 | 2023 | Singapore | | TAKING CARE OF THREE CHILDREN AGES 7,5 AND NEW BORN BABY, HOUSEKEEPING,COOKING,MARKETING | EMPLOYER LOST JOB.SO SHE WAS SENT BACK TO AGENCY,BUT HELPER DECIDED TO CHOOSE TO GO BACK INDONESA. |
SITI NUR ASISA IS MARRIED WITH 1 CHILD AGES 11 Y/O.SHE CAME TO WORK IN SINGAPORE FOR MORE THAN ONE YEAR ONLY.THE REASON SHE WAS WENT BACK HOME BECAUSE THE EMPLOYER LOST JOB AND SHE DECIDED TO GO BACK TO INDONESIA, RATHER THAN STAY AT THE AGENCY.
SHE CAN TAKE CARE OF A NEW BORN BABY AND CHILDREN OF ANY AGES.
SHE CAN COOK INDONESIAN FOOD AND SIMPLE CHINESE FOOD.
SHE CAN COME TO SINGAPORE BY JANUARY 2024 OR EARLIER .ITS ALL DEPEND FROM MUTUAL AGREEMENT WITH NEW EMPLOYER.
Maid Agency: Housekeepers' Agency Pte Ltd
(License No.: 17C8628)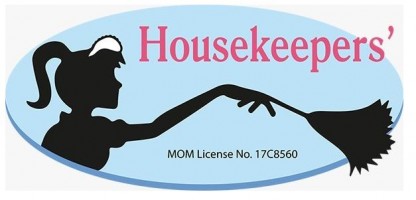 Address:
545 Orchard Road, #05-13,
Far East Shopping Centre,
Singapore 238882
Tel:
+6586485042
Email:

[email protected]




Contact Person:
Eliza
Handphone:
+6586485042
Website:
housekeepers.com.sg
Office Hour:
Monday to Friday: 10 AM to 7PM
Saturdays and Sundays : 10.30 AM to 5 PM.

Last updated on 05-12-2023.
Maid Agency:
Housekeepers' Agency Pte Ltd
Contact Person:
Eliza
Phone:
+6586485042
Contact Maid Agency Regarding SITI NUR ASISA