| | |
| --- | --- |
| Maid Name: | Jherose Oblena |
| Nationality: | Filipino maid |
| Experience: | New maid |
| Language: | English: (Good) |
| Place Of Birth: | |
| Height: | |
| Weight: | |
| Religion: | |
| Marital Status: | |
| Number of Children: | |
| Siblings | |
| Expected Salary | |
| Education: | |
| Off-days: | |
| Language: | |
| From | To | Country | Employer | Main Duties | Remark |
| --- | --- | --- | --- | --- | --- |
| 2021 | 2023 | Philippines | FILIPINO FAMILY | general household chores,washing,ironing,cooking,take care children (sent and fetch in shool), marketing, pet care (feed,bath). | reason for leaving employer is work from home and dont need helper anymore. |
| Areas of Work | Willingness | Experience | Evaluation | Comments |
| --- | --- | --- | --- | --- |
| Care of infants/children | | 3 | | |
| Care of elderly | | | | |
| Care of disabled | | | | |
| General housework | | 3 | | |
| Cooking | | | | |
| Language Skill: english,tagalog | | | | |
Jherose is 34 years old, single with 4 children ages 13,11,9,&5.She has working experiemce in philippines.
>2021-2023 [philippines-filipino family] : She serve in 3 family member includes 1 child age 7 years old.Employer stay in 2 storey house with 3 bedrooms and 3 bathrooms.her duties are do general household chores,washing,ironing,cooking,take care children (sent and fetch in shool), marketing, pet care (feed,bath).reason for leaving employer is work from home and dont need helper anymore.
>Her strength is thee almighty god and her kids and family.
>Her weakness is her kids.
>She discribe her self as independent & fast learner, dedicated at work.
>She dont have experience take care elderly but shes willing
>She dont have experience take care disable but shes willing.
>She has 4 children her own and an experience.
>She ha experience take care employer dog and her own dog.
>She can cook asian cuisine but she can learn by watching in youtube and written recipe.
REMAKS:
> SHE CAN NEW BORN T GROWN UP CARE, HOUSE CLEANING,COOKING, PETS CARE.
>WILLING ELDERLY AND DISABLE CARE.
>SHE HAS TATTOOED BOTH WRIST. (left 2 inch. & right 4 inch. icludes name)
Maid Agency: Housekeepers' Agency Pte Ltd
(License No.: 17C8628)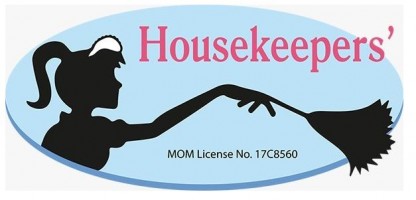 Address:
545 Orchard Road, #05-13,
Far East Shopping Centre,
Singapore 238882
Tel:
+6586485042
Email:

[email protected]




Contact Person:
Eliza
Handphone:
+6586485042
Website:
housekeepers.com.sg
Office Hour:
Monday to Friday: 10 AM to 7PM
Saturdays and Sundays : 10.30 AM to 5 PM.

Last updated on 04-12-2023.
Maid Agency:
Housekeepers' Agency Pte Ltd
Contact Person:
Eliza
Phone:
+6586485042
Contact Maid Agency Regarding Jherose Oblena