| | |
| --- | --- |
| Maid Name: | MA EVELYN ACHA |
| Nationality: | Filipino maid |
| Experience: | Transfer maid |
| | Filipino Transfer maid |
| Language: | English: (Good) |
| Place Of Birth: | |
| Height: | |
| Weight: | |
| Religion: | |
| Marital Status: | |
| Number of Children: | |
| Siblings | |
| Expected Salary | |
| Education: | |
| Off-days: | |
| Language: | |
| From | To | Country | Employer | Main Duties | Remark |
| --- | --- | --- | --- | --- | --- |
| 2023 | | Singapore | | CURRENTLY WORKING IN A CONDO TAKING CARE OF TOODLER AGES 9 MONTHS.COOKING ,MARKETING AND HOUSEWORK. | THE EMPLOYER NOT REQUIRED A HELPER BECAUSE GRANDMA WILL TAKE OVER. |
| 2020 | 2022 | Singapore | | SHE WORKED IN A LANDED HOUSE IN AN AFRICAN FRENCH FAMILY.TAKE CARE 9 MONTHS ,2 Y/O AND 3 Y/O.DO PLAY DATES,COOKING,MARKETING,HOUSEWORK | FINISH CONTRACT |
| 2019 | 2020 | Singapore | | WORKED IN A CONDO HOUSE WITH INDIAN - FRENCH FAMILY.TAKE CARE OF NEW BORN BABY.CATS.HOUSEWORK.COOKING AND MARKETING | EMPLOYER LOST JOB DUE TO COVID |
| 2019 | 2019 | Singapore | | WORKED IN A LANDED HOUSE WITH A CHINESE FAMILY.TAKE CARE 2 CHILDREN AGES 2 AND 4 Y/O.HOUSEWORK .COOKING,MARKETING | CANNOT GET ALONG WITH THE EMPLOYER |
EVELYN CURRENTLY WORKING IN SINGAPORE SINCE 2001 TIL NOW.
SHE HAS A VERY GOOD EXPERIENCE IN TAKING CARE OF NEW BORN BABY AND CHILDREN OF ANY AGES.
SHE CAN FEED, READ BOOKS,PLAY WITH THEM.
SHE CAN COOK CHINESE FOOD,WESTERN AND WILLING TO LEARN MORE.
SHE LOVES PET LIKE SMALL DOG AND CAT.
SHE CAN JOIN TO THE NEW EMPLOYER BY MID OF DECEMBER 2023
Maid Agency: Housekeepers' Agency Pte Ltd
(License No.: 17C8628)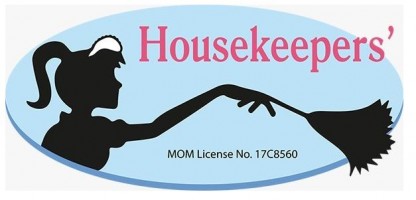 Address:
545 Orchard Road, #05-13,
Far East Shopping Centre,
Singapore 238882
Tel:
+6586485042
Email:

[email protected]




Contact Person:
Eliza
Handphone:
+6586485042
Website:
housekeepers.com.sg
Office Hour:
Monday to Friday: 10 AM to 7PM
Saturdays and Sundays : 10.30 AM to 5 PM.

Last updated on 04-12-2023.
Maid Agency:
Housekeepers' Agency Pte Ltd
Contact Person:
Eliza
Phone:
+6586485042
Contact Maid Agency Regarding MA EVELYN ACHA