| | |
| --- | --- |
| Maid Name: | JACKIELOU BALAQUIDAN |
| Nationality: | Filipino maid |
| Experience: | New maid |
| Language: | English: (Good) |
| Place Of Birth: | |
| Height: | |
| Weight: | |
| Religion: | |
| Marital Status: | |
| Number of Children: | |
| Siblings | |
| Expected Salary | |
| Education: | |
| Off-days: | |
| Language: | |
| From | To | Country | Employer | Main Duties | Remark |
| --- | --- | --- | --- | --- | --- |
| 2016 | 2018 | Philippines | | TAKING CARE OF CHILDREN AGES 8Y/O .WASHING CLOTHES .IRONING CLOTHES ,CLEANING AND COOKING | FINISH CONTRACT |
| 2013 | 2015 | Philippines | | TAKING CARE OF CHILDREN,IRONING CLOTHES,MARKETING | FINISH CONTRACT |
JACKIELOU IS A NEW HELPER FROM PHILIPPINES.SHE WORKED AS A HELPER FOR 2 DIFFERENT EMLPOYERS.SHE TOOK CARE OF A CHILDREN AGES 8 AND ABOVE.
SHE IS RECOMMENDED IN TAKING CARE OF YOUNG CHILDREN
SHE CAN COOK FILIPINO FOOD AND WILLING TO LEARN CHINESE FOOD AND CAN FOLLOW RECIPE.
SHE WILL COME TO SINGAPORE ANYTIME
Maid Agency: Housekeepers' Agency Pte Ltd
(License No.: 17C8628)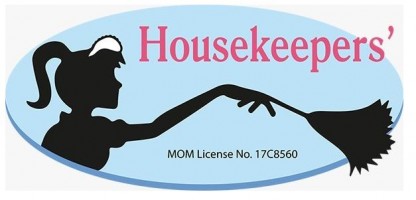 Address:
545 Orchard Road, #05-13,
Far East Shopping Centre,
Singapore 238882
Tel:
+6586485042
Email:

[email protected]




Contact Person:
Eliza
Handphone:
+6586485042
Website:
housekeepers.com.sg
Office Hour:
Monday to Friday: 10 AM to 7PM
Saturdays and Sundays : 10.30 AM to 5 PM.

Last updated on 04-12-2023.
Maid Agency:
Housekeepers' Agency Pte Ltd
Contact Person:
Eliza
Phone:
+6586485042
Contact Maid Agency Regarding JACKIELOU BALAQUIDAN